[Japan Post] Resumption and temporary suspension of acceptance, delivery delays of mail items destined to various countries/territories (Updated on July 29)
Our acceptance of various international mail items has been temporarily suspended due to the novel coronavirus pandemic.
For details on the countries and territories to which acceptance of mail is still temporarily suspended as of July 17, please see the appendix below (PDF).
▶appendix (As of July 17, 2020) (PDF file)
We continue to temporarily suspend acceptance of mail items destined to these countries and territories because their postal operators are still not accepting inbound postal items and/or our transportation performance remains significantly reduced due to reduction of flights from/to Japan.
Meanwhile, we continue to temporarily suspend acceptance of various mail items to the United States because we are unable to make any prospect for securing sufficient transportation capability for the time being.
In addition, because of the global reduction of flights, considerable delivery delays are expected for accepted outbound mail items.
We sincerely apologize for the inconvenience. It would be appreciated if you would kindly understand this situation in advance.
Alice (LP) / アリス
[
SSAR-046
]
---
「アリス」のアナログレコード制作リポートがご覧いただけます!
---
谷村新司 堀内孝雄 矢沢透によるアリスのマスターサウンドが
マスタリングエンジニア界の両雄によって、今、蘇る。
The master sound of "ALICE" brought back to life by the hands of two great engineers.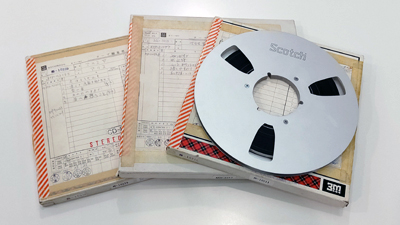 Precious analog master tapes which includes ALICE's famous songs.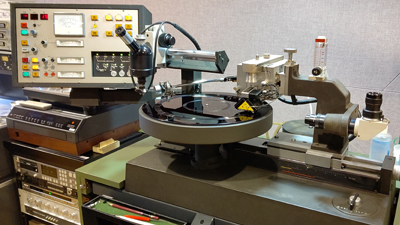 NEUMMAN's latest cutting lathe VMS80
We are pleased to announce the release of an analog record of ALICE, with all tracks were transferred from master tapes.

Among numerous ALICE's masterpieces, 10 songs have been specially selected and composed by Stereo Sound for the purpose of the listening on high end audio components.

The producers of the LP are both distinguished engineers, Mizuo Miura and Katsutoshi Kitamura.

Miura, who worked as the mastering engineer for this LP, has been working as a mastering engineer for the MIXER's LAB and involved in the numerous music productions of famous artists including Shinji Tanimura and ALICE; the mastering of Shinji Tanimura's SACD/CD released from Stereo Sound was also done by Miura.

And Kitamura, who did the cutting of lacquer discs that became the base of the first metal stampers for the LP, is a cutting engineer and well known for his work in the solo album of Takao Horiuchi.

The cutting master created by Miura in the LAB recorders studio in Nishi-Azabu, Tokyo, was moved to the cutting room of the Warner Music mastering studio in Minami-Aoyama, Tokyo, where Kitamura was awaiting it.

On the NEUMANN's analog console the cutting master was finely tuned, and with the cutting head SX74 and cutting lathe VM80―both NEUMANN's masterpieces―the grooves were carved into the lacquer disc, being enabled to revive the fresh sound of ALICE to the present day.

Play the vinyl―which was directly pressed from the first metal master, in which two great engineers, Miura and Kitamura, have freely exercise their skills―on your audio components and thoroughly enjoy the emotion-filled scenes engraved.

Long-awaited BEST of ALICE has finally debuted!



収録曲
[Side A]
| | |
| --- | --- |
| 1. チャンピオン / Champion | recorded in 1978 |
| 2. ジョニーの子守唄 / Johnny no Komori Uta | recorded in 1978 |
| 3. 冬の稲妻 / Fuyu no Inazuma | recorded in 1977 |
| 4. 狂った果実 / Kurutta Kajitu | recorded in 1980 |
| 5. さらば青春の時 / Saraba Seishun no Toki | recorded in 1977 |
[Side B]
| | |
| --- | --- |
| 1. 今はもうだれも / Ima wa mo Daremo | recorded in 1975 |
| 2. 帰らざる日々 / Kaerazaru Hibi | recorded in 1976 |
| 3. 遠くで汽笛を聞きながら / Toku de Kiteki wo Kikinagara | recorded in 1976 |
| 4. 秋止符 / Syushifu | recorded in 1979 |
| 5. 涙の誓い / Namida no Chikai | recorded in 1978 |
Mastering Engineer: Mizuo Miura (MIXER's LAB)
Cutting Engineer: Katsutoshi Kitamura (MIXER's LAB)
---
| | |
| --- | --- |
| Released | 30th May, 2020 |
| Format | Vinyl, LP (1 disc), 33 1/3 RPM, 180g |
| Genre | Japanese popular songs |
| Product Number | SSAR-046 |
| JAN Code | 4571177052377 |
| Remark | Limited producttion, Stereo Sound Exclusive Sales Item (Also at some selected audio-shops) |