[Japan Post] Resumption and temporary suspension of acceptance, delivery delays of mail items destined to various countries/territories (Updated on June 30)
Our acceptance of various international mail items has been temporarily suspended due to the novel coronavirus pandemic.
Meanwhile, we will resume acceptance of mail items as noted below from July 1.
EMS and parcel-post/letter-post items by surface destined to China
EMS and parcel-post/letter-post items by air destined to Italy and New Zealand
Parcel- post/letter-post items by surface destined to Indonesia
For details on the countries and territories to which acceptance of mail is still temporarily suspended as of July 1, please see the appendix below (PDF).
▶appendix (As of July 1, 2020) (PDF file)
We continue to temporarily suspend acceptance of mail items destined to these countries and territories because their postal operators are still not accepting inbound postal items and/or our transportation performance remains significantly reduced due to reduction of flights from/to Japan.
Meanwhile, although dispatch of United States-bound items that have already been accepted will be completed soon, we continue to temporarily suspend acceptance of various mail items to the United States because we are unable to make any prospect for securing sufficient transportation capability for the time being.
In addition, because of the global reduction of flights, considerable delivery delays are expected for accepted outbound mail items.
We sincerely apologize for the inconvenience. It would be appreciated if you would kindly understand this situation in advance.
Koji Tamaki BEST (LP) / 玉置浩二ベスト
[
SSAR-045
]
Truly blissful moment to listen to the voice of abounding love―The BEST of Koji Tamaki debut!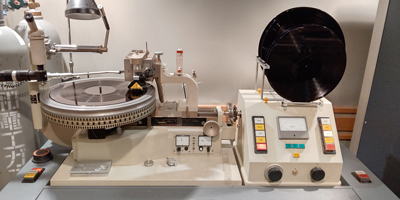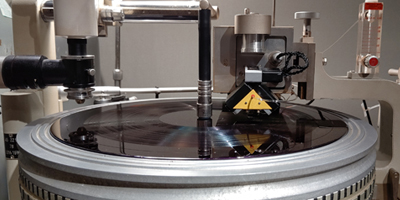 Neumann's cutting lathe VMS70 and cutting head SX74, which are permanent equipment installed in NIPPON COLUMBIA studio, were used for the cutting of the lacquer disc that become the master of "the BEST of Koji Tamaki" analog record.
Koji Tamaki is one of the greatest vocalists in Japan; his strong but affectionate voice assuages our grief and sorrow, and gives warm comfort to our mind.
Responding to the fervent requests from a lot of audio enthusiasts fascinated by his voice for an analog record that meets the quality high enough for the listening on high-end audio components, the BEST of Koji Tamaki has finally been released this spring. Thanks to the kind cooperation from the Universal Music Japan and KARINTO FACTORY, we have become able to produce the LP that reproduces the allure of Koji Tamaki's exceptional voice.
It is our pleasure to introduce the BEST of Koji Tamaki to all of you as one of the Stereo Sound Analog Record Collections.
The 10 songs have been specially selected and composed for this LP. Among 10, 4 songs, "Akogare", "Roman", "Call", and "Taisetsu na Jikan", were chosen from the second solo album, which had been released from Kitty Records in 1993 soon after Anzenchitai stopped its music activities, and assigned to the side A. Another one song on the side A was "Ikanaide", which had been released in 1989 as Koji Tamaki's fifth single.
"Ikanaide" is known as the original of "Rikoran(or Li Xianglan)", a very popular song which was sung in Cantonese by a singer in Hong Kong, Jacky Cheung, and became a smash hit among his album released from PolyGram in 1990―Li Xianglan was the Chinese stage name of Toshiko Yamaguchi, a Japanese film actor, and was said to become the title of the song. Since then, "Ikanaide" has been covered, with Chinese lyrics, by numerous artists, and become one of the most popular songs among East Asian pops.
Side A of the LP is filled with beautiful heart tugging ballads characteristic to Koji Tamaki.
On the side B, 5 songs, "Shiawase no Lamp", "Aibo", "Kimi ga inai kara", "Den-en" and "Melody", were selected from the live recording that had been done at the last concert in the Asahikawa public hall―Asahikawa is his home town―on September 16 during "Koji Tamaki's Home Band CONCERT TOUR 2015", which started from Hokkaido in 2015.
Standing on the stage of his hometown, Koji Tamaki is singing in an amazing power with emotion. All tracks on the Side B are all absolute gem that touches everyone's heart.
With the cutting head SX74 and cutting lathe VMS70, both Neumann's masterpieces, all tracks were transferred from digital masters by Shigeru Buzawa, who is a greatest engineer of NIPPON COLUMBIA, and the fresh grooves of Koji Tamaki's soulful voice was carved into the lacquer disc. The BEST of Koji Tamaki was released as a limited-edition LP, directly pressed from the first metal master.
(text by Tomoyuki Harada)
収録曲
[Side A]
1. あこがれ / Akogare
2. ロマン / Roman
3. 行かないで / Ikanaide
4. コール / Call
5. 大切な時間 / Taisetsu na Jikan
[Side B]
1. しあわせのランプ / Shiawase no Lamp
2. aibo
3. 君がいないから / Kimi ga ianaikara
4. 田園 / Den-en
5. メロディー / Melody
---
 Cutting Engineer: Shigeru Buzawa (NIPPON COLUMBIA)
| | |
| --- | --- |
| Released | 22th March, 2020 |
| Format | Vinyl, LP (1 disc), 33 1/3 RPM, 180g |
| Genre | Japanese popular songs |
| Product Number | SSAR-045 |
| JAN Code | 4571177052216 |
| Remark | Limited producttion, Stereo Sound Exclusive Sales Item (Also at some selected audio-shops) |