Please see the information below!
[ Temporary suspension of acceptance and delivery delays of mail items destined to various countries/territories ]
Dialogue -Miki Imai Sings Yuming Classics- (Single Layer SACD)
[
SSMS-027
]
Dialogue -Miki Imai Sings Yuming Classics- (Single Layer SACD)
[
SSMS-027
]
■発売日:2019年9月14日
■型番:SSMS-027
■仕様:SACDシングルレイヤー(ステレオ層のみ)、プラケース仕様
■黛健司氏によるオリジナルライナーノート付属
■JANコード:4571177051851
---
Miki Imai's first Single-Layer SACD debuts!
A masterpiece of Covers〜Miki Imai sings Classics of Yumi Arai / Yumi Matsutoya.
When you hear the name of Miki Imai, you can't help recalling her pure and clear singing voice. Her transparent beautiful voice has been attracting not only music lovers but also audio enthusiasts at home and abroad. And she has no hesitation in declaring that she has deeply loved the songs of Yuming (Yumi Arai / Yumi Matsutoya).
The original CD, "Dialogue - Miki Imai Sings Yuming Classics", is---as its title represents---the covers of 12 classics that were carefully selected from the greatest hits of the artist whom she so adores. Released in the autumn of 2013, its production had been done in London, having Simon Hale, a British composer and arranger who is well-known for his arrangements for big names such as Jamiroquai, Sam Smith, and most recently Hikaru Utada, as its sound producer. Furthermore, two tunes among 12, Chuo Freeway and Yokoso Kagayaku Jikan E, had been produced by such a gorgeous team, in which Incognito, a British acid jazz band, had additionally participated.
The chemistry among Miki Imai's beautiful voice, Yuming's classics and the gorgeous production team had never failed to bring out synergistic effects in the "Dialogue". Soon after its release, the CD had drawn much attention not only from music lovers but from audio enthusiasts and, because of its sound quality, had become their favorite disc for listening at the venues such as audio fairs.
Thanks to the tremendous cooperation from UNIVERSAL MUSIC JAPAN, the producer and distributor of the CD, we have become able to make a transfer from the original master source (tracked dwon 2ch master), and to issue the SACD as our original product. With the greatest care the mastering has been done by Koji Suzuki, who is a mastering engineer of Sony Music Studios Tokyo and has now become familiar to the customers of the SACD released from Stereo Sound. The ultimate goal of the mastering was to unleash the artist's passion engraved in the "Dialogue", and to maximize the property of SACD while respecting the original master's sound quality.
And now, in the autumn of 2019, we are pleased to announce the release of the single-layer SACD of the" Dialogue" (we have especially made her very first SACD a single-layer because of its property as an ideal music medium).
Please play this reborn "Dialogue" on your audio components, and enjoy Miki Imai's pure singing voice.
---
今井美樹初のシングルレイヤーSACD登場
荒井由実/松任谷由実の名曲を歌う、珠玉のカバーアルバム
 美しい歌声で音楽ファンだけでなく、オーディオファイルをも魅了し続ける今井美樹。そんな彼女が「こよなく愛する」と公言してはばからないのが、荒井由実/松任谷由実の音楽。本作『Dialogue -Miki Imai Sings Yuming Classics-』は、タイトルが表わしているとおり、その敬愛するアーティストの名曲群の中から厳選された12の楽曲を歌った、珠玉のカバーアルバムだ。発売されたのは2013年の秋、制作はロンドンを拠点に行なわれ、サウンドプロデューサーとして、ジャミロクワイやサム・スミス、近年では宇多田ヒカルなどのストリングス・アレンジでも知られるサイモン・ヘイルを迎えている。さらに2曲(「中央フリーウェイ」「ようこそ輝く時間へ」)では、同じロンドンを拠点に活動するアシッド・ジャズ・バンドのインコグニートまでが参加するという、豪華な制作体制が敷かれた。
 〈今井美樹の歌声〉×〈荒井由実/松任谷由実の名曲〉×〈豪華な制作陣〉のケミストリーが悪い結果をもたらすはずがない。『Dialogue』は発売とともに大きな話題となり、音楽ファンだけでなく、その音の素晴らしさからオーディオファイルの愛聴盤としてオーディオイベントなどでも頻繁に流された。
 そして、今年2019年、制作・発売元であるユニバーサルミュージックの多大なるご協力により、ステレオサウンド社の独自企画として、オリジナルマスター(トラックダウンマスター)からのSACD化を実現。マスタリングを担当したのは、ステレオサウンド社のSACDではすっかりお馴染みとなったソニー・ミュージックスタジオ所属の鈴木浩二氏。『Dialogue』に込められていたアーティストの想いをこれまで以上に解き放つことを目標として、オリジナルマスターの音を尊重しつつ、SACDという器の大きさを最大限に活かす丁寧かつ慎重なマスタリング作業が行なわれた。
 今井美樹にとって初となるSACDは、ディスクメディアに秘められた可能性をフルに追求したシングルレイヤー仕様。より大きな器に移し変えられた『Dialogue』の音をぜひあなたのオーディオシステムでお楽しみください。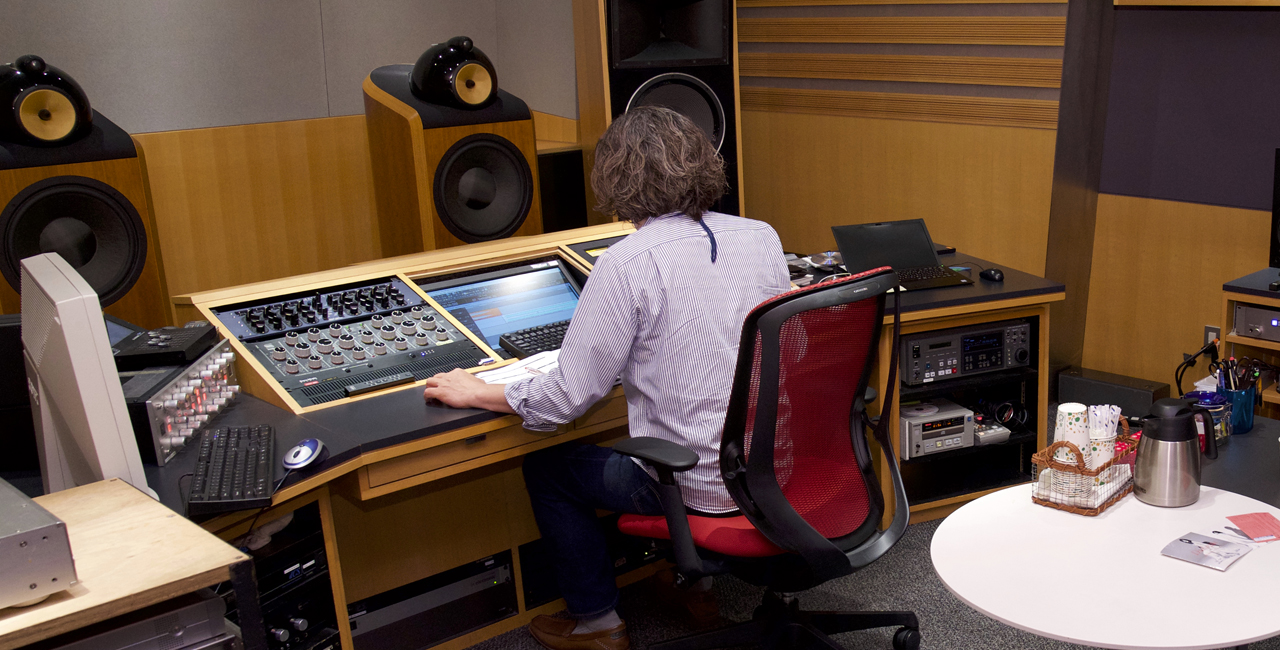 With the full cooperation of Universal Music Japan, the mastering has been done at the Sony Music Studios in Nogizaka, Tokyo. The mastering engineer was Koji Suzuki who has deep knowledge of high resolution formats such as SACD and DSD. The digital transfer was made from the PCM/96kHz/24bit master source (excepting 2 tunes, track 2 and 7, both of which were from 44.1kH/24bit).

ユニバーサルミュージックの全面協力により、SACD化のためのマスタリングは東京・乃木坂にあるソニー・ミュージックスタジオで行なわれた。担当エンジニアはSACDおよびDSDを熟知する鈴木浩二氏。なお、『Dialogue』はデジタル録音のため、トラックダウンマスターはPCM・96kHz/24bit形式(Track (2)と(7)のみ44.1kHz/24bit)である。


■収録曲
---
| | | | |
| --- | --- | --- | --- |
| 1. | 卒業写真 | Graduation Photograph / Sotsugyou Shashin | [from the album "COBALT HOUR", 1975] |
| 2. | 中央フリーウェイ | Chuo Freeway | [from the album "14番目の月", 1976] |
| 3. | あの日にかえりたい | Those Were The Days / Anohi Ni Kaeritai | [from the single, 1975] |
| 4. | 人魚になりたい | Wish I Were A Mermaid / Ningyo Ni Naritai | [from the album "SURF & SNOW", 1980] |
| 5. | やさしさに包まれたなら | Embraced In Softness / Yasashisa Ni Tsutsumareta Nara | [from the album "MISSLIM", 1974] |
| 6. | シンデレラ・エクスプレス | Cinderella Express | [from the album "DA・DI・DA", 1985] |
| 7. | ようこそ輝く時間へ | Come See The Amusement Park Illumination / Youkoso Kagayaku Jikan E | [from the album "PEARL PIERCE", 1982] |
| 8. | 霧雨で見えない | Blinded By The Drizzling Rain / Kirisame De Mienai | [from the album "ダイアモンドダストが消えぬまに", 1987] |
| 9. | 青春のリグレット | Regret From My Youth / Seishun No Regret | [from the album "DA・DI・DA", 1985] |
| 10. | 青いエアメイル | Blue Airmail Envelope / Aoi Airmail | [from the album "OLIVE", 1979] |
| 11. | 手のひらの東京タワー | Tokyo Tower On My Palm / Te No Hira No Tokyo Tower | [from the album "昨晩お会いしましょう", 1981] |
| 12. | 私を忘れる頃 | When You Won't Think Of Me / Watashi Wo Wasureru Koro | [from the album "VOYAGER", 1983] |
---
※ステレオサウンド社独占販売品です。お求めは、ステレオサウンドストアおよび全国の有名オーディオショップをご利用くださ い。また、生産数限定商品のため、売り切れの際は何卒ご容赦ください。
| | |
| --- | --- |
| Released | 14 September, 2019 |
| Format | Single Layer SACD |
| Genre | Japanese popular songs |